Attending day long (or multi-day) long conferences and workshops can create a feeling of cautious uncertainty. The promise for such events is often about facilitating thoughtful collaboration and meaningful networking, identifying new knowledge, capabilities, or talent which otherwise may be missed, and, in effect, learn from and get inspired by like-yet-differently-minded individuals from really cool organizations. Rarely do conferences succeed at fulfilling these promises.
At the Data Hub Visioning Workshop, held at the Radisson Blu in Nairobi, this experience manifested in spades.
Arifu, will be part of the implementing cohort attempting to reach farmers digitally with training content on drought-resistant Irish potatoes and poultry. The workshop was engaging, interactive, and highly collaborative in nature. We had the opportunity to meet with agronomists, digital advisory firms, public data product developers, as well as innovative policy-makers (such as Director Boniface Akuku of KALRO). This helped considerably elucidate the variety of thinking, shared goals, and possible pathways to achieve those goals in a highly productive manner.
Organized by KALRO, MercyCorps, the World Bank , and Dalberg, the goal of the workshop was to bring in all relevant stakeholders under the One Million Farmer project to identify (in my own words):
Vision and possibilities:
What data exists publicly and within institutions?

What data needs exist across institutions?

What data are institutions willing to share and in what format?

How can data-based collaborations drive improvements in operations and, hopefully in effect, improvements in the lives of farmers?
Challenges and the creation of a roadmap
What concerns institutions have in sharing that data?

What are the risks associated with sharing that data to farmers and institutions?

How can those concerns be alleviated?

How can personally identifiable data on farmers be protected?

What is the efficient path forward?
If successful in creating a data ecosystem, several efficiencies in product design and development, as well as individual organization hesitations in data-sharing, could be tackled. That said…
There's lots of data on the demand for data
At Arifu, we're big fans of problem, theory, and evidence-driven approaches to the design of solutions which can be scaled through market forces. The subset of what we know, what problems farmers face, what they demand, what data we have or data we can get, and ultimately, what we are capable of building and driving at scale offers the best possible solution design. To answer some of these questions we are dependent on leveraging existing data ecosystems, creating our own, and actively sharing analytics with our partners. This effort needs to go further in at least recognizing the following ways:
Continuously listening to farmers: rapidly changing agricultural context due to climate change begs us to be more agile in our design and testing of solutions along planting cycles for crops. In addition, it forces us to think about solutions that can adapt to the annual weather volatility stemming from climate change. Farmer voices across crops and rapid just-in-time data must complement the history of research in the design of solutions.
Academic findings: summarized findings from the reams of academic research would add immense value to stakeholders if packaged correctly. As such, these summaries should not solely focus on the p-values and effect sizes on key outcomes of interest, which while immensely important, are hardly the sole value-addition of publicly available research. The summaries should highlight interim metrics through a program's theory of change (for example, not just yield, but behavior change), the drivers and inhibitors of these measures (for example, what types of behavior change were associated with metrics of interest), and what might be ways to improve intended outcomes cost-efficiently and at scale given what the research has learned. Simply put, why did something work or not work and what can we do to improve outcomes at scale?
(One example of a great summary is here. The powerful insights here still require probing, iterative experiments to understand how to operationalize the ideas, and creativity in solving the identified problems, but they are highly informative pieces.)
More is not necessarily better: the two efforts above should inform what data, with what quality, at what specificity, and at what frequency is necessary to drive results for farmers. Not all data is equal or necessary. Data that is demanded by our research teams is not necessarily going to solve farmer problems. In other words, it is quite easy to come up with machine learning-driven predictive algorithms through swathes of data, but it is difficult to create relevant and riskless solutions for the farming household.
Don't get us wrong, we love data!
Arifu believes that access to relevant information is a fundamental freedom for all people and it is a promise that has yet to be fulfilled by the advent of the World Wide Web. We also believe that engagement with our learners at scale with relevant information should improve the median learner's decision-making capability and quality of life. Because of this, throughout our operations and research, we put our learners' voices, our partners, and relevant data as central to our design and scale strategy.
At Arifu, we're excited to see how we can further drive quality of life improvements for farmers directly and by amplifying the impact of our public and private sector partners through partnerships like the One Million Farmer project, by leveraging existing research, actively listening to farmers to inform our design, and using the right data.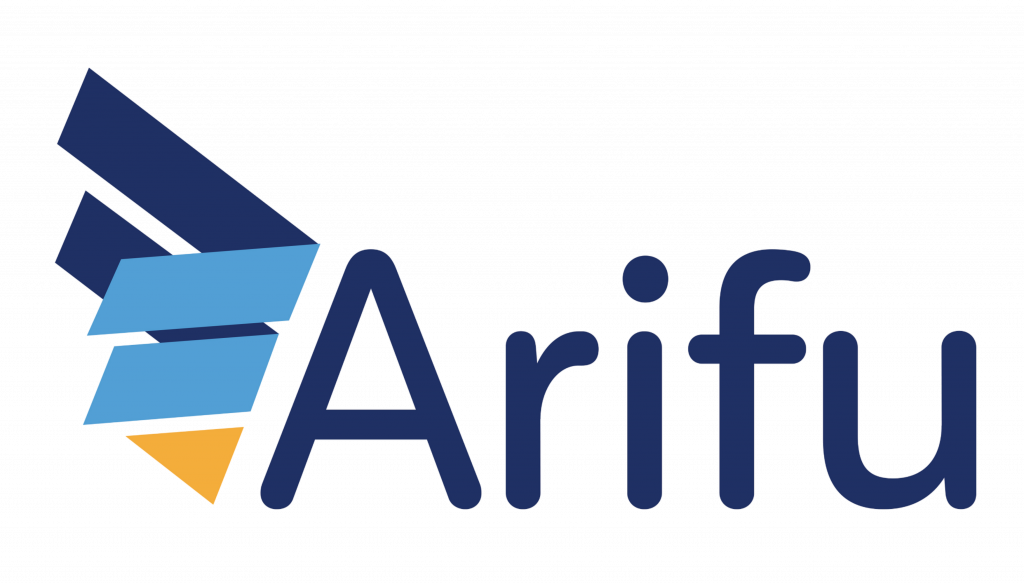 Join Our Mailing List and always be the first to know about what's going on with our organization.
© 2020 Arifu. All Rights Reserved