Observing COVID-19 is like trying to count stars
Recently, I was introduced to an analogy that described how difficult it was to fully grasp the likely scale of COVID-19 infections. The analogy compared COVID-19 to the stars. Strange, indeed. Though, this analogy works in two ways. First, we can only observe some of the stars in the universe regardless of whether we look up with our naked eye or peer through the most powerful telescopes. Despite immense technological advances in the past 100 years, we still cannot document all or even most of the stars in the universe.
Second, when we look at the stars, we are always looking at the past as light travels minutes to years to touch upon our corneas. Similarly, observed tallies of COVID-19 are more often than not a reflection of infections that emerged in the past, whether by a few hours or by several days, and not a measure of the true number of cases at any point in time.
Given that it is so difficult to observe the spread of the infection, it is difficult to comprehend the expected impacts on families, the economy, and health systems within and across countries. This, in turn, creates immense policy challenges and decisions for governments, particularly in allocating resources, and ensuring that residents are well-informed and behave optimally to look after themselves, their families, absolute strangers, and the healthcare system at large.
Contextualizing information to increase relevance
We believe the information dispatched to the wider public needs to be further contextualized to the day-to-day problems households, small businesses, and food supply chains are facing, problems that will be exacerbated in the coming weeks, particularly in developing countries. In addition, this information needs to amplify and complement the efforts of locally-based organizations, whether they are networks of primary health services, skill-builders, or financial service providers (inter alia).
It has been said time and time again, interpreting social distancing is not a straightforward task. How do you 'social distance' when you reside in jam-packed residential areas or informal settlements? Or if you run a shop that provides basic goods that households need, without which you would force households to travel longer distances and limit their ability to (you guessed it) social distance? How about with the regular washing of hands when many developing countries still struggle to provide consistent access to water during even the best of times?
But it's crucial to go further. COVID-19 is, of course, not just a health information issue. It brings to sharp relief the co-dependence our respective livelihoods have. Therefore, how do you ensure that farmers, small business owners, youth, women, and more have the right financial, structural, and emotional support structures in place? Lastly, and crucially, who should be delivering this information to them? Who do these individuals, households, and communities trust?
Crisis-driven opportunities to innovate
COVID-19 is paradoxically, or perhaps expectedly, offering large and small companies alike a powerful incentive to innovate on existing business processes and integrate services with other companies more and more. We believe this is where Arifu can play a crucial role, particularly with our digital learning solution.
Arifu is a chatbot which currently serves 1.2m users through our digital learning platform. As a company, we work to identify relevant information, digitize, and dispatch user-friendly content to enable better informed decision-making for end users, or learners as we refer to them. The tools we provide can complement, integrate within, and amplify not just the response other organizations have during COVID-19, but can act as building blocks for how organizations learn and grow in the future. This vision is predicated on a few simple guiding principles:
Approach the challenge COVID-19 presents through assisting multiple sectors. Recognizing that this is not just a health or mortality issue, but one that cuts across livelihoods, supply chains, crime, mental health, and empathy-led citizenry.

Develop partnerships with trusted frontline services and digital infrastructure companies. This can non-exhaustively include healthcare networks, agribusinesses, financial service providers, telecommunication companies, and communications and payment API providers.

Contextualize information on safety, risk, and innovation opportunities for learners. This is to make high level advice equitable and actionable in nature. For example, this could involve contextualizing social distancing messaging within communities or for creating actionable advice for micro and small enterprises on how to leverage new tools on the market like WhatsApp business or delivery platforms or how do you advise farming households navigate the trifecta of locusts, COVID-19, and increasing rainfall volatility.

Deploy needed information and access to services through relevant, accessible, and user-friendly digital platforms free of cost to users. This is to ensure equal and easy access to equitably designed information and services.

Rapidly learn and improve information as needed or demanded. Recognizing that perfect is the enemy of the good, but that excellence in service should always be sought and iterated towards.

Focus on building tools that will continue to drive value for partners and learners for the longer term as the crisis subsides. Digital platforms need to be nimble in their design to allow for adaptation to differing needs. This will allow for scalability across geographies, population segments, and downstream over time.
To make this vision a reality, we have published a call for partnerships to rapidly amplify responses to COVID-19 across sectors and build innovative, resilient solutions and services for small businesses, farmers, health service providers, and supply chains, as we emerge from the crisis. The document describes how these partnerships can work step by step starting from how partner expertise leads to content creation, Arifu digital design, infrastructure, and quality assurance digitizes the content, subsequent to which the content is launched for those who use the partner's services and those on Arifu's platform, and how the research questions and methods are co-developed. Subsequently, we measure engagement rates, jointly pursue co-defined research methods, and inform each other's operations.
The pandemic has introduced an unprecedented challenge for how we engage with each other, our health systems, and how we structure the building blocks of our economies. Unprecedented challenges require us all to be innovative and to charge forward with all the creativity we can muster. And while it may sound cliche, unprecedented challenges compel us to shoot for the stars.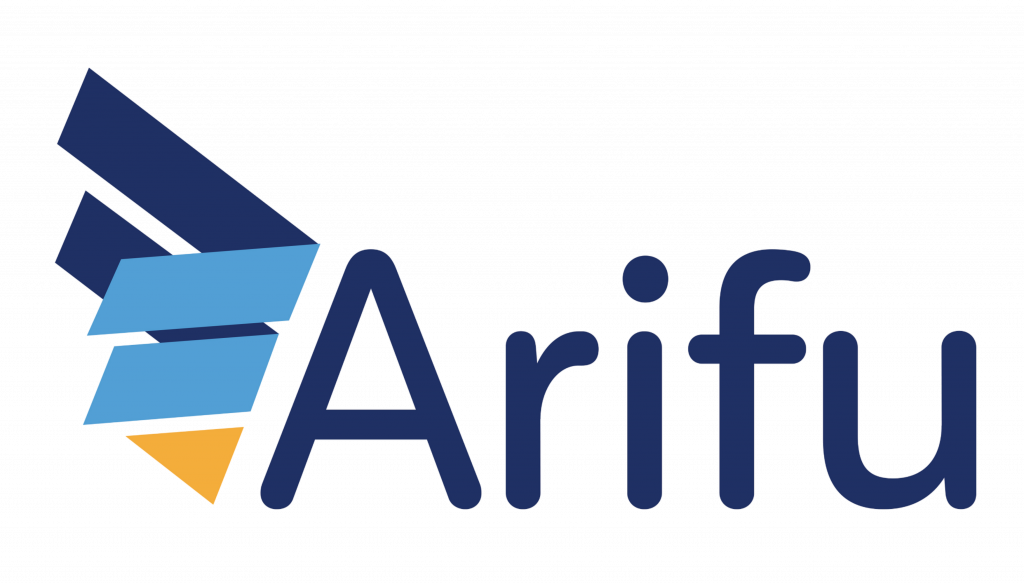 Join Our Mailing List and always be the first to know about what's going on with our organization.
© 2020 Arifu. All Rights Reserved