The First three months of a Fulfilling Journey at Arifu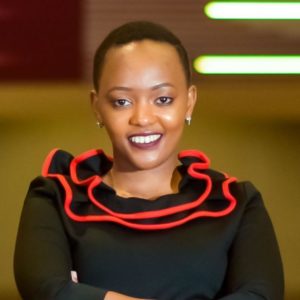 Faith Mumbi   |  Research Analyst
Getting a job at Arifu ushered me into a state of euphoria for the first few weeks after signing the contract. Throughout the interview process, I envisioned how great the opportunity to join Arifu as a Research Analyst would be for me to kickstart my career as a recent graduate. It was the perfect embodiment of a place where I would apply my skills and learn from highly experienced team members working across research, data science, content development, and technology, on exciting projects. In addition to that, I would be able to contribute to making a positive impact in society by informing day to day decision-making of community members on best practices in agriculture, health, business and financial management. Arifu is a  perfect opportunity to build my career in research while improving peoples' lives. Suffice to say, getting the offer letter to join Arifu was a dream come true!
So what is Arifu? Arifu is an interactive chatbot that is positively impacting lives and improving livelihoods by providing training in agriculture, financial literacy, employment, health and business management via SMS, Whatsapp, Telegram and Facebook Messenger, for free. A merchant in Nigeria can freely interact with Arifu and learn about business management skills, improve their efficiency in running the business, and eventually increase their revenues. A farmer in Tanzania can learn the best practices in agriculture, and increase their yields and income by applying the skills learnt on Arifu. Health workers can keep upgrading their skills by interacting with content on the latest relevant medical findings, recommendations and advancements that can improve their practice. Arifu offers endless opportunities for everyone across Sub-saharan Africa to acquire relevant information that positively impacts their lives.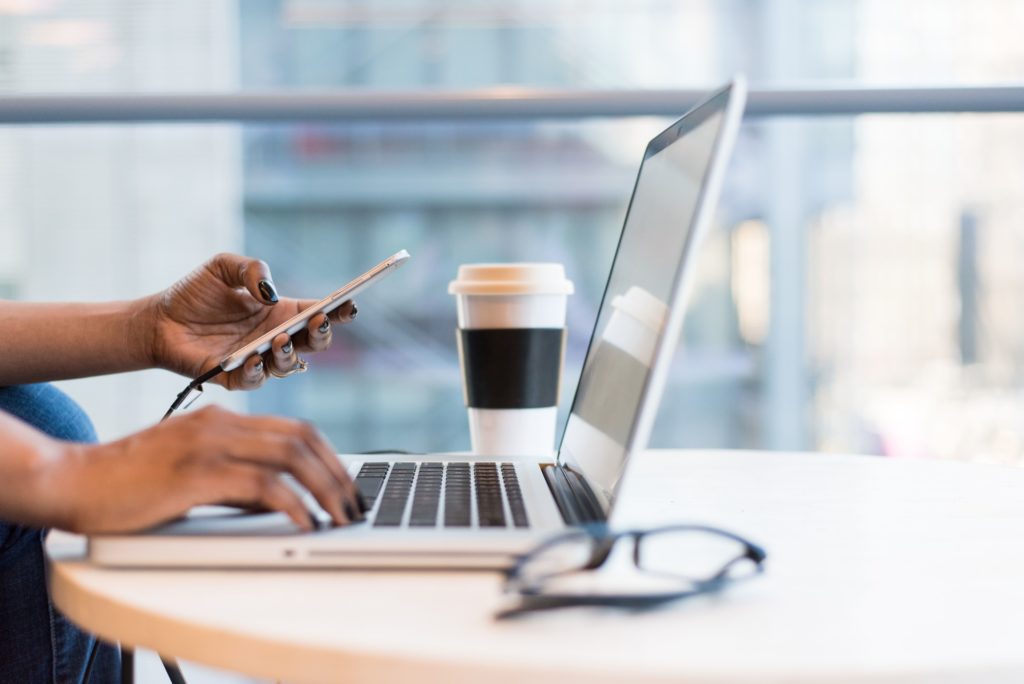 My first day at Arifu felt like the beginning of an adventure. I was nervous and excited to start a journey that I knew would be enlightening, at times challenging, but certainly fulfilling! I was also lucky to have a teammate in the Research Department, Jeffery Ngugi who started on the same day. It was great to know that I had someone who started a similar journey with me in a peculiar time of the COVID-19 pandemic.
We went to the office together where we met a few colleagues in person given that the majority of people were working from home because of the COVID-19 pandemic. Everyone at the office was so friendly and welcoming and I immediately loved the culture at Arifu. This was further affirmed at a virtual team lunch that Jeff and I were invited to and got to interact with other team members at Arifu.
We were both worried about the challenges we expected to face working from home on our first full-time job. Would we get enough support virtually to be able to understand the company systems and adapt accordingly? How would we get to know all the other team members that we would be working with and build relationships? Our worries dissipated within no time thanks to the accommodative measures that Arifu had established and our exceptionally supportive Research Team Leads. We were first taken through an overall company orientation about what Arifu is, the various teams in the company, and how they work together to achieve a common goal. Our managers, Osman and Wafa, ensured that we were fully onboarded before assigning us our first projects. There was already a well thought-out plan of the onboarding process and our respective assignments. Our managers also organised inter-team meetings to acquaint us with the other teams that we would be collaborating with. Yes, this was all done virtually with impeccable effectiveness!
My main responsibilities as a Research Analyst involve analyzing back-end data that we have on our learners, designing Research and Impact Evaluation designs to investigate the impact that Arifu is having on our learners and writing reports that effectively communicate the findings to our partners and relevant stakeholders at Arifu. The findings and recommendations outlined in reports inform key strategic decisions of our partners and the teams at Arifu. An interesting project that I have worked on was a partnership between Arifu and FiBL (The Research Institute of Organic Agriculture). My role involved designing the research project which included survey design, alignment with partners, analysis of the data, presentation of the report on findings, and charting a path forward together. It was fulfilling to hear the partner assert that my presentation was insightful and gave them clarity on the solutions they should offer farmers. We found that Pest and Disease control was the most prevalent challenge among organic farmers. The findings informed the partner and the learning designers at Arifu about the challenges that organic farmers encounter and the training content that they need and prefer. This led to the creation of relevant content for farmers that will help them deal with challenges in adoption of or adaptation to improved practices for organic farming.
I am also working on a project that is a partnership between Arifu, Mastercard Centre for Inclusive Growth, and UC Berkeley University. This project is a research study by UC Berkeley researchers to measure the impact of credit relief and business training on the performance of small businesses. Arifu offers Jaza Duka merchants training on financial resilience to cope with COVID-19, safe borrowing practices,  getting stock on credit and business funding options. The merchants get credit relief in addition to the business training offered on Arifu's platform.My role involves coordinating among partners, conducting data analytics on our back-end data of the merchants, and organizing and executing a complicated Reminders Schedule meant to prompt merchants to keep engaging with the content. I'm really excited to see the results of this project and whether business training has a complementary positive effect on credit relief programs.
Working together with a supportive and amazing team on such impactful projects is what makes Arifu such a fulfilling adventure for me. I am constantly pushed to be better while being offered room to make mistakes and learn from them. Our Director of Research and Impact, Osman Siddiqi, actively seeks to understand our strengths to foster them and our weaknesses to help us improve on them. He is sincerely interested in our career goals and is already offering us mentorship on career development. Our Senior Analyst, Wafa Masood Khan, is always ready to share her expert knowledge and skills, and supports us whenever we need it. Jeffrey Ngugi is still walking this journey with me and we are learning, growing together, and supporting each other. I couldn't have asked for a better team.
At Arifu, I am learning how corporations that are based on a problem-solving ethos for social impact model can contribute to improving lives in society. I get to build my skills in research in different sectors from farming, to economic recovery for merchants that always provide new learning opportunities, not to mention working with such talented and experienced teammates. Arifu ideally aligns with my long term goals of building my technical skills and experience in data analytics while adhering to my personal value of working towards positively impacting others in society. I am looking forward to all the learning and growth opportunities that Arifu promises to offer in the future.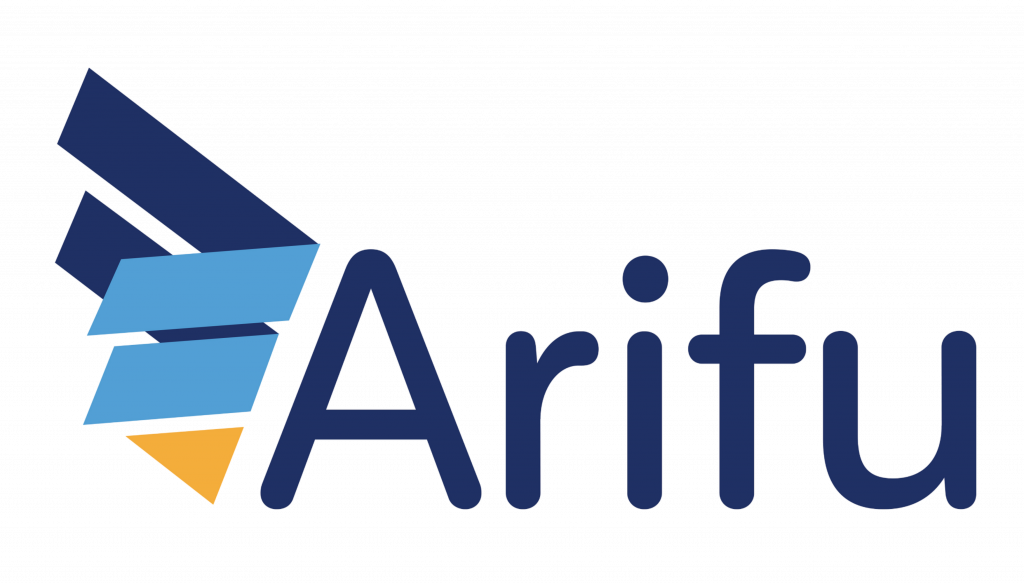 Join Our Mailing List and always be the first to know about what's going on with our organization.
© 2020 Arifu. All Rights Reserved