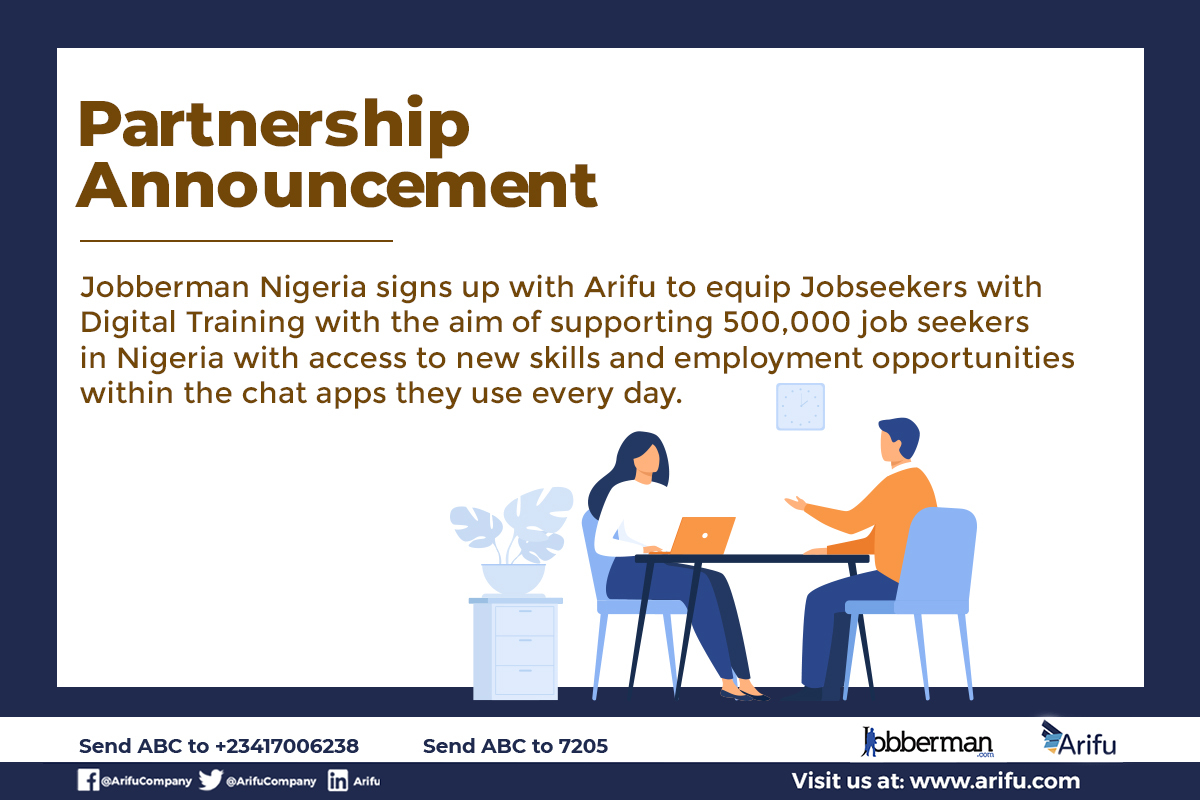 Jobberman Nigeria signs up with Arifu to equip Jobseekers with Digital Training.  
13th July 2021: Jobberman, the single largest online training and job placement website in sub-Saharan Africa announced its partnership with Arifu to deliver interactive educational training through the Arifu Digital Learning Platform, facilitate learning at scale, and equip jobseekers with digital training to enable them to improve their effectiveness in seeking work.
This free service will be provided to jobseekers in Nigeria. The objective of this training is to uplift critical skills for jobseekers to build confidence and empower individuals across Nigeria with the training and skills they need to succeed ultimately leading to creating long-term economic impacts for this target group. It will be available on Arifu's Digital Learning Platform, accessible using interactive Whatsapp and Telegram.
Having partnered with the Mastercard Foundation through its Young Africa Works strategy in 2020, this deal is part of Jobberman's mission to train five million young Nigerians and place three million of them in dignified employment by 2025. Jobberman is the only recruitment services platform in Nigeria that offers training and placement of candidates in dignified and fulfilling employment. This training program equips young people (18-35) with critical tools, to help them transition into their new roles and increase workplace productivity.
According to Rolake Rosiji, CEO of Jobberman Nigeria "We are excited to be using Arifu's technology as it encapsulates Jobberman's commitment to bridging the employability gap, As an innovative and technologically driven company, I am delighted that with Arifu we have the opportunity to reach more job seekers and achieve our commitment to upskilling five million young Nigerians by 2025"
Craig Heintzman, Chief Executive Officer and Co-Founder of Arifu, explains "We're proud to sign this deal with Jobberman and play a part in supporting 500,000 job seekers in Nigeria with access to new skills and  employment opportunities within the chat apps they use every day. Our partnership with Jobberman is a step towards a brighter future where everyone can be matched with meaningful work and a stable income .
For more information or interview requests, please contact communications@jobberman.com or info@arifu.com
About Jobberman
Founded in 2009, Jobberman is an online platform that provides training and placement for jobseekers, as well as the best selection of candidates for companies hiring. It is the single largest job placement website in sub-Saharan Africa and has the vision to become the leading source of talent in every market it operates in by simplifying job searching and talent acquisition; matching the right set of skills with employers needs. For more information about the online placement platform visit www.jobberman.com
About Arifu
Arifu is a smart chatbot making it possible for anyone to access information and opportunities for free from organizations they trust over any mobile phone. With Arifu, people seeking to learn can freely chat using interactive SMS or smartphone apps to master new skills, discover a world of free educational content, and earn rewards from our partners, without need for internet or airtime. The Arifu chatbot delivers personalized content designed in-house in close collaboration with our partners such as financial service providers, mobile operators, agribusinesses and NGOs. Arifu uses interactive SMS and smartphone messaging apps like WhatsApp and Facebook Messenger to disseminate content to over 1.5 million trainees across Africa since 2015. For more information visit https://www.arifu.com
.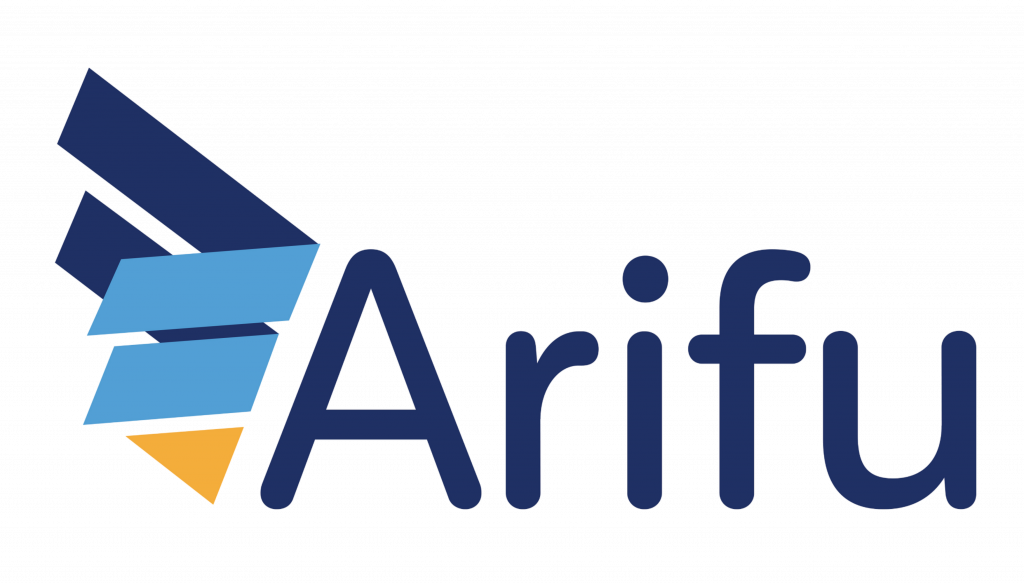 Join Our Mailing List and always be the first to know about what's going on with our organization.
© 2020 Arifu. All Rights Reserved