Andrew Thiongo  |  Business Development Associate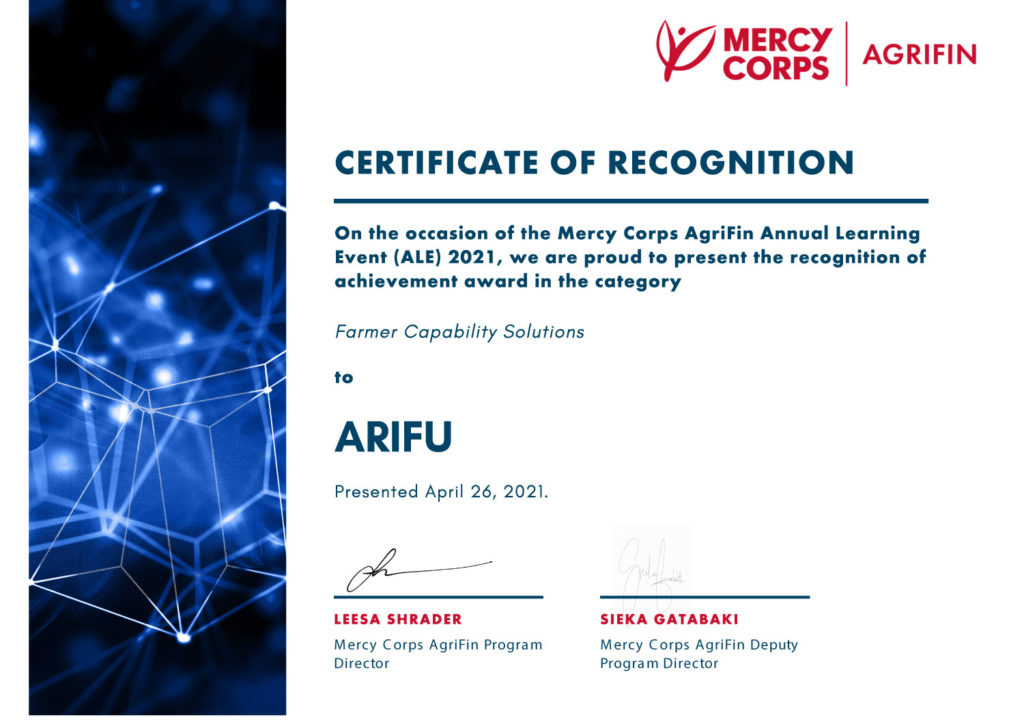 Arifu was awarded as the Best Farmer Capability Solutions by Mercy Corps Agrifin for the first time at this year's ALE 2021. This award recognized Arifu's role in educating smallholder farmers across sub-saharan Africa through its Open Marketplace digital platform on important subjects like: Agronomy, Animal husbandry, Water and Soil Management and Irrigation and Arifu's capability to reach out to many smallholder farmers through its omni-channel (SMS, WhatsApp, Facebook Messenger, Telegram and very soon interactive voice services) Platform.
The Mercy Corps Agrifin ALE Awards represent an opportunity for Mercy Corps Agrifin to recognize the achievements of the best 36 companies across 12 different award categories based on their accomplishments in a six year project funded by Mastercard as well as Bill and Melinda Gates Foundation (BMGF). The award was presented to Arifu by the Agrifin Advisory Council Member Scott Onder, Senior Managing Director of Mercy Corps Ventures together with the program's donors.
''Arifu would very much like to thank Mercy Corps AFA for recognising our efforts and contributions to developing engaging learning content as well as our commitment to drive active usage of the content across our omni-channel and smart farming advanced learning platform'' said Craig Heintzman, Arifu's Chief Executive Officer and co-Founder. ''Our mission has always been to ensure learners have FREE access to content and information that will enrich their livelihoods and this award is affirmation that we are achieving our mission and being recognised.''
Watch the video announcement of the award below: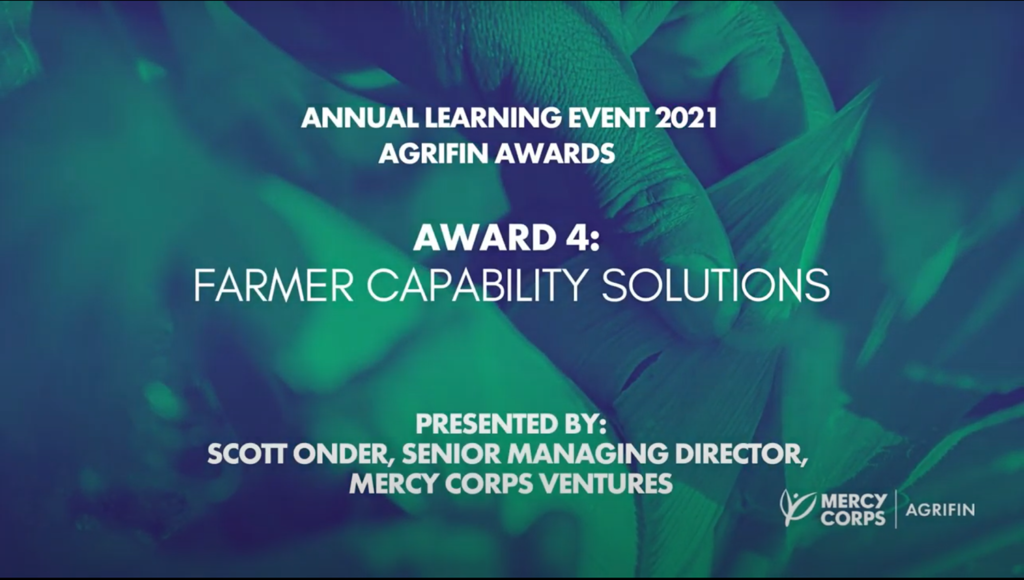 For more information please contact:
Andrew Thiong'o – Business Development Associate at Arifu
Email: andrew@arifu.com