Context
Formal financial inclusion in Kenya has more than doubled in the last decade, from 29% (2006) to 83% (2019)[1], however, rural communities still remain underserved by financial institutions. In the face of the COVID-19 pandemic and the accompanying move to promote use of Digital Financial Services (DFS), the most vulnerable people in these communities, especially in rural areas where infrastructure may not be robust, will increasingly become more excluded unless innovations for cost-effective, secure digital financial services that respond to real service limitations and user capacities are quickly developed and rolled out. These concerns also are widespread in "last mile" communities worldwide.
In light of these challenges, Arifu, The BOMA Project, Busara, IDEO.org, My Oral Village, and The David Weekley Family Foundation hosted a webinar on April 28, 2020 to explore the barriers to adoption of DFS, especially among women in underserved rural communities in Kenya. The objective of the webinar was three-fold: 
To explore the changes and opportunities resulting from this steady push to DFS.

Identify barriers to the adoption of existing DFS.

In the context of COVID-19, discuss how we can adapt existing financial products and services to help rural communities stabilize their livelihoods and protect the health of their families, as well as build resilience for the future.
The insights captured below and in the online summary documents are sourced from a broad range of actors who attended the webinar.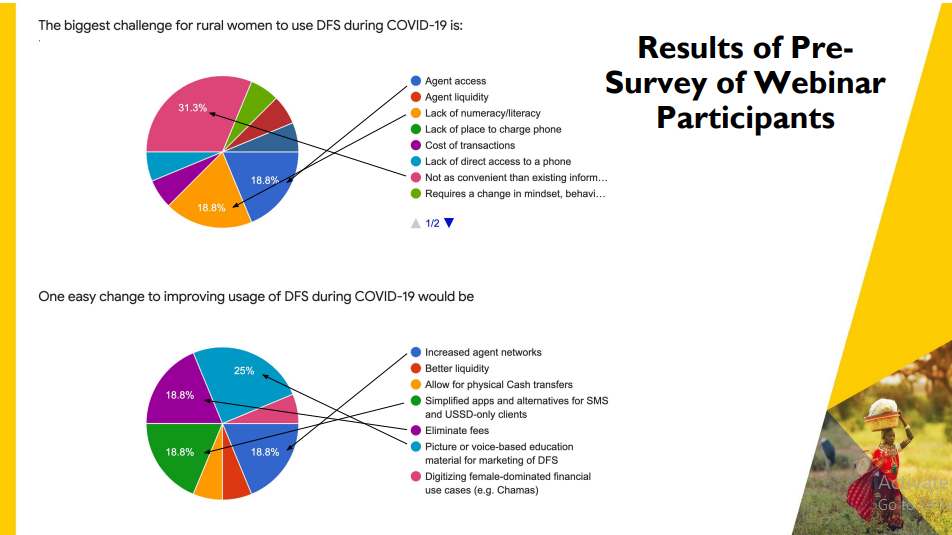 Adoption and Use of Digital Financial Services in the Face of the COVID-19 Pandemic
In these unprecedented times, DFS have become crucial, driven by social distancing norms and the need to reduce risk of spreading the virus through handling of physical cash. Financial institutions, government, and development actors are taking different measures to facilitate this digital economy[2,3]. Governments are pushing digital payments by encouraging financial service providers to explore ways of deepening mobile money usage, and reducing its cost. Central Banks have supported this initiative by approving the increase of daily mobile money transaction limits. In response, mobile money providers have reduced and/or eliminated transaction fees for smaller transactions. For example, in Kenya, Safaricom has waived fees for all transactions below KES 1,000; Airtel waived fees for all transactions for 90 days, starting on March 17. Targeted consumer messaging accompanied these directives with messages such as: 
Curb the spread of Coronavirus! Use M-PESA to avoid cash & enjoy Free Bank to M-PESA Transactions. #ForYou
Barriers to Adoption and Use of DFS for Women in Underserved Rural Communities
While government, private sector, and development actors are pushing for a cash-lite ecosystem and reducing the need for physical transfers, women in underserved rural communities face systemic barriers that prohibit them from participating in this digital economy. In Northern Kenya, we see the following key barriers to adoption and use of DFS among women in rural areas:
Barrier #1: DFS is not as convenient as existing informal mechanisms 
While service providers and development actors have grappled with this challenge over the last decade, there is urgency to solve this challenge now if rural communities are to participate in what is an increasingly digital economy in the wake of COVID-19. DFS infrastructure is wanting; physical cash is still the more attractive option as there are limited cash-in cash-out points (CICO), coupled with few use cases for digital money. Additionally, the physical nature of cash provides a high degree of trust and utility in communities underserved by DFS. For financial service providers, because the use case for digital money is limited beyond CICO, there is low incentive to invest in digital infrastructure or an agent network. 
The urgency is further heightened given the increased need and reliance for external injections of cash via cash transfers in what is becoming a highly volatile market. During these challenging times, it is not uncommon to see long lines at CICO points as mobile money recipients line up to cash out funds received from government and/or humanitarian organizations, with no observable recommendations for social distancing and limited value propositions provided to encourage digitization of money. 
Barrier #2: Agent access and poor liquidity
Access to agents remains a significant challenge for rural women. A study by Caribou Digital and MicroSave has shown that as a result of COVID-19, DFS wallet balances are volatile with observed increases in average transaction values simultaneously with a reduction in overall transaction volume, putting pressure on agents' ability to balance their liquidity[4,5]. This is further taking place in locations which have limited agent networks. Given the infrastructural constraints that typify areas like this, the push to uptake DFS in light of COVID-19 further shows the weaknesses of pre-existing public and private services[6]. More needs to be done in terms of intentional design of agent networks that are aligned with existing cash transfer points, liquidity flows that map towards regular monthly government cash transfers, and relevant products for low literacy populations. 
Barrier #3: Low literacy and numeracy skills
Often overlooked, but widely recognized as significant, barriers due to low literacy and numeracy skills[7]render DFS unusable for many poor people. Pockets of rural Kenya still experience high and persistent illiteracy, with the highest rates registered amongst women. In the context of COVID-19, "isolated illiterates", often women-headed households, are especially vulnerable when communications and resources are channelled through text,. Research from My Oral Village, using a simple and easily-replicated field test has shown that illiteracy is strongly associated with inability to read or write multi-digit numbers (such as KES 5,370). This inability makes it difficult to write a cash amount in the input field of a mobile money app without help, and increases vulnerability to the loss of personal financial information at CICO agents and other points where cash meets its digital analog. COVID-19 has added to these challenges, often requiring that illiterate adults leave their homes to get help to understand messages on their phones. These types of barriers perpetuate distrust of DFS and make it seem either unusable or more time consuming than cash. As COVID-19 influences uptake of DFS, those who have been marginalized by literacy previously will remain on the margins and miss important communications concerning their financial lives.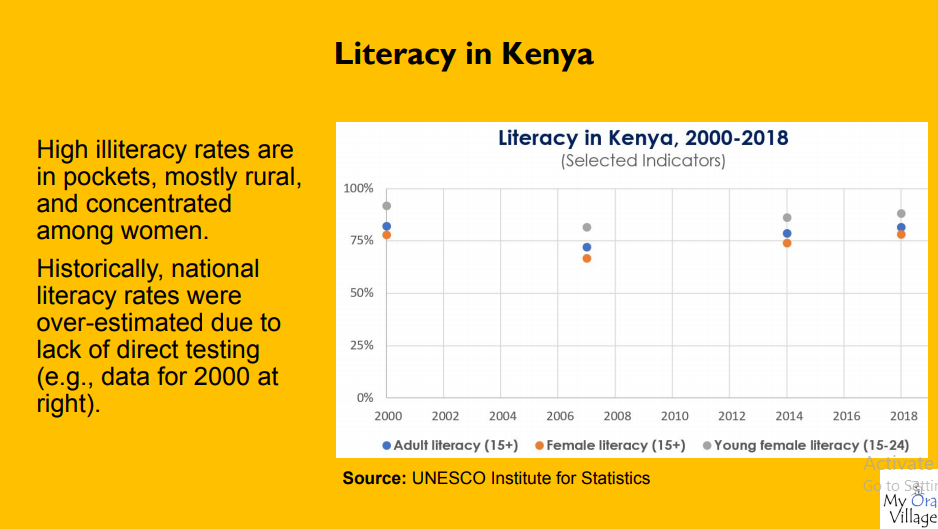 How Do We Make Inclusive Finance Truly Inclusive?
Too often, conversations around financial inclusion via DFS lead towards siloed solutions that separately focus on the customer experience, the agent/point of delivery, and the broader systemic challenges that need to be addressed. While these solutions are important, the lack of connective tissue/adhesive linking them together towards a common outcome of improved financial health/resiliency for the customer means we continue to face the above mentioned barriers. Solving for one, does not solve for all; it is unrealistic to think that a single entity can solve for the breakdown in delivery of relevant financial products and services for the extremely poor. Rather, this requires a multisectoral approach where government, private sector, and  social sector actors work together towards an outcome centered on the most vulnerable customers. 
As a starting point, we do not propose significant changes in how each DFS provider works, rather, we propose improving what they already are doing with a bigger vision in mind: inclusive finance for marginalized populations. We think the starting point is the creation and adherence to a set of standard-setting principles that ensure that products and services intended for the extreme poor, especially in the wake of COVID-19 are relevant, reliable, and clearly build the path towards individual resiliency. 
Five principles for delivering to the extreme poor 
Know your customer:

Take time to ensure that you understand the barriers and constraints unique to the target market. This principle applies to all customers, however, for marginalized and illiterate customers, the main barriers are:
Low literacy and numeracy skills

High dependency on and preference for cash
Design relevant products and services:
Design and provide products and services that are low-cost and can be accessed in local and actionable language.

Create digital products and operations that are faster and easier than analog counterparts. 

Integrate into systems that the rural customer actively uses — e.g., chamas (a type of ROSCA); dukas (small shops or kiosks) savings groups; mobile money agents for payments and remittances; G2P cash transfers.
Design for ease of access and mitigate delivery constraints: 
Minimize access constraints to liquidity as needed within communities

Provide regular and reliable CICO access through liquidity management

Lower the barrier for local businesses to become agents.
Address the literacy and numeracy divide: 
In financial inclusion, innumeracy is more disabling than illiteracy, and less difficult to surmount. 

At product interfaces, cash images or proxies and field-tested images of vital information, can increase safety while empowering adults to achieve basic numeracy. 

Support community and household commitments to adult literacy and numeracy training 

Provide products and services that can be accessed with voice and pictures
The goal of financial inclusion should not just be access and usage of financial services, but rather customer financial health 
By committing to these principles as a broader community we are collectively ensuring that any product or service will not be rolled out without broader consideration for its long-term impact and the provision of the necessary support to ensure that it actually works for the extremely poor. We are committing to working in partnership and not in isolation with the belief that any lasting solution will be successful through collaboration of thought and approach. 
Where Do We Go from Here?
As we contemplate how women in rural communities manage challenges related to COVID-19 and participate in the growing digital economy, there are opportunities to leverage increased use of DFS to implement immediate solutions that respond to the crisis, as well as subsequent needs related to recovery and building their resilience, and lastly, adapting to new ways . 
We see three ways in which stakeholders can work together to address these opportunities:
Coordination of stakeholders to design products and services focused on addressing the barriers highlighted above.

Given how interrelated the challenges are, several interventions might need to be deployed at once to unlock DFS for rural and illiterate communities. This systemic approach will require coordination across a range of actors.
OPPORTUNITIES TO PLUG-IN
Help us finalize and then commit to the above-referenced principles committing to service delivery of products and services to last mile populations that ensure more than just access and usage, but have a longer term vision of broad scale economic inclusion and resiliency as an outcome. Contact the authors for more details.
Funded by the Bill & Melinda Gates Foundation, IDEO.org is running the

Women and Money

Program to design solutions that can unlock new opportunities to include women. In partnership with The BOMA Project, the program is focusing on Northern Kenya and open to working with partners to address DFS challenges for marginalized women in rural areas. If interested in partnering, contact Christabell Makokha at

christabell@ideo.org

and Wendy Chamberlin at

wendy.chamberlin@bomaproject.org

.
Arifu is a chatbot platform aiming to bridge the digital divide in quality information access. Learners with even the most basic phone can access training via interactive SMS or smartphone chat applications, for free. For COVID-19 Arifu has developed a two-pronged approach: the starter pack that focuses on delivering information that tackles the most urgent needs of different populations, including on health information, DIYs on masks and sanitizers, digital literacy learning content, how to apply physical distancing as an SME and more. In addition, Arifu is partnering with organizations to create contextualized advice for their audiences to solve problems as they arise. This content can then be accessible through licensing for additional partners to send to their audiences if it fits challenges as they see them. Please go to

www.arifu.com

for more details.
My Oral Village invites you to get in touch to discuss how to "oralize" your digital solutions to better serve low-numeracy people. We can provide a rapid numeracy assessment tool and/or help with crafting solutions. Please write to Brett Matthews at

brett@myoralvillage.org

and visit

myoralvillage.org

for information about Oral Information Management (OIM) design. 
Advocacy:

The COVID-19 pandemic will continue to redefine how we live and transact; it is therefore imperative to identify new solutions and/or tailor existing ones to be more responsive to the needs of populations in rural areas with insufficient infrastructure to support the uptake of DFS. While this makes sense in the initial stages of disease spread, a dynamic multidimensional response is necessary. Less focus has been on how COVID-19 is impacting rural communities and what solutions will be appropriate given contextual constraints previously referred to. We believe it is important to continue to raise awareness as to last mile challenges and solutions that go beyond point-in-time but rather have long-term economic recovery in mind. 
OPPORTUNITIES TO PLUG-IN
FSD Kenya is an independent trust that promotes inclusive finance as a means to poverty reduction in Kenya. FSD Kenya works closely with the government, the financial services industry, and other partners in the pursuit of an inclusive financial system that supports Kenya's long-term economic development goals. Starting in March 2020, FSD Kenya partnered with BFA Global to produce the "

Kenya Covid-19 Diaries

," a series of blogs and case studies that describe how low-income households are coping with the changes occasioned by the pandemic. FSD Kenya has also launched an online dashboard – the"

Covid-19 EconData Kenya

" site – which gathers and publishes data aimed at helping policy makers better target economically vulnerable populations. The dashboard additionally tracks impacts of the response to Covid-19 on the Kenyan economy and the financial sector, as well as people's financial lives and resilience. For information or collaboration please contact Amrik Heyer via email at

amrik@fsdkenya.org

.
BFA Global is a consulting firm that uses finance, data, and technology to build a more sustainable and equitable world. As the coronavirus spread approached the pandemic phase, BFA's researchers designed and deployed

a rapid "dipstick" survey

to assess how the COVID-19 response was impacting income and overall financial health with 1,500+ people in five countries. This work has expanded to 10 markets, and has been repeated with similar respondents over 2 waves already, with 3 more planned. The COVID-19 and Financial Health

survey

and results

dashboards

have been open-sourced and widely shared across multiple sectors. These results have already been valuable to the overall industry conversation i.e., a

CGAP article

and

a Kenya dashboard

published by FSDK. The results from Wave 1 have also triggered

an article

by the Director for Access to Financial Services in Mexico and has been included in his newsletter to the industry. If interested, please contact David del Ser at 

ddelser@bfaglobal.com

.
Research:

As referenced above, sufficient focus is being placed on COVID-19 implications in population dense areas. Much less is understood about the household and market effects in rural areas. It is not enough to apply findings from one context to the other as the constraints and opportunities are contextually distinct enough (e.g., infrastructure, access to education, local government capacity, etc.).
OPPORTUNITIES TO PLUG-IN
Busara is coordinating a set of COVID-19 perspectives with the aim of understanding the medium and long-run effects of COVID-19 through a multi-disciplinary and multi-sectoral approach with a focus on using behavioral science to address fundamental behavioral challenges imposed by COVID-19. Still in early stages of defining the research agenda, we're interested in contributions from all interested actors. To get involved please contact

nnenna.okoye@busaracenter.org

or

mareike.schomerus@busaracenter.org

. Busara is also regularly adding to its COVID-19 response page including guides on how to do remote research. See

Busara Stand Against Covid-19

for more details.
My Oral Village

conducts research to identify the capabilities of  low-literacy and low-numeracy people who live in last mile communities to inform the design of tools that they can use to participate safely in DFS. To explore a research project, please contact Brett Matthews (

brett@myoralvillage.org

) and visit

myoralvillage.org

for information about Oral Information Management (OIM) design. 
While the challenges discussed in the webinar and summarised here are not new or unique to COVID-19, the effects are even more compound now for the most vulnerable communities and it's important we address these challenges to facilitate their participation in an increasingly digital economy. 
***
Resources
Reports shared from the webinar (link)
COVID-19 resources (link)
Event recording (link)
Event slides (link)
***
Authored by
Christabell Makokha, Director of Partnerships, IDEO.org | Christabell@ideo.org 
Wendy Chamberlin, Global Program Director, The BOMA Project | wendy.chamberlin@bomaproject.org
Osman Siddiqi, Director of Research & Impact, Arifu | osman@arifu.com 
This document was published online on May 19, 2020.
Reaching services from satellite communities is costly and challenging as network connectivity is inconsistent, security remains a real threat and, for example, the A2 in Northern Kenya is one of the only tarmacked roads. 

Defined as people unable to read a simple sentence or instruction and state a 3- or 4-digit number (typically a value equivalent to 20 to 100 US dollars in local currency) as words (i.e., 3 thousand four hundred twenty-seven rather than simply stating the numerals 3, 4, 2, 7).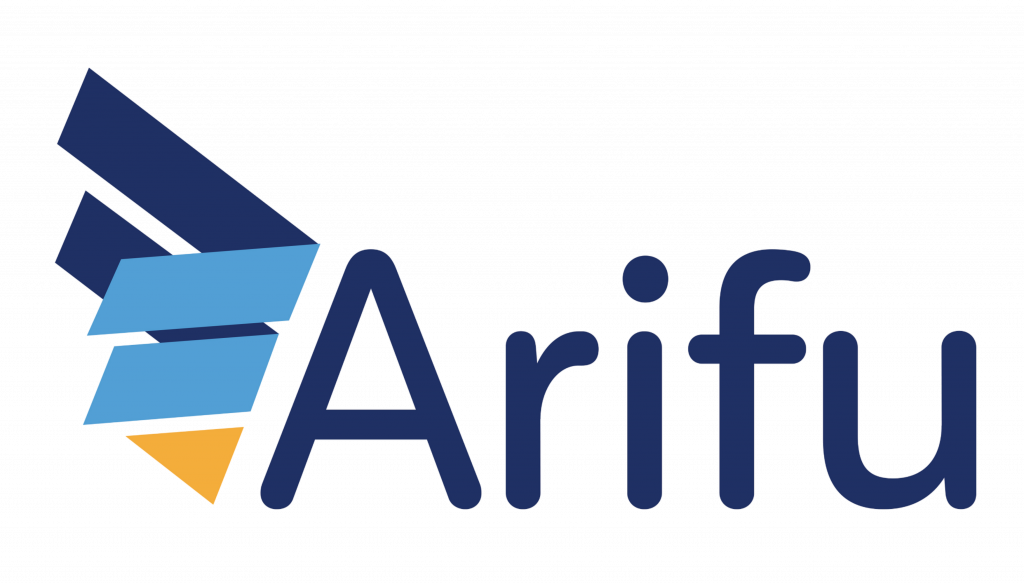 Join Our Mailing List and always be the first to know about what's going on with our organization.
© 2020 Arifu. All Rights Reserved